Plug In and Recharge! Ask us about Residential electric car charging stations!
Call 860-667-1819 for a free quote right over the phone
When it comes to Residential Electric Car Charging Stations, Here's What You Should Know.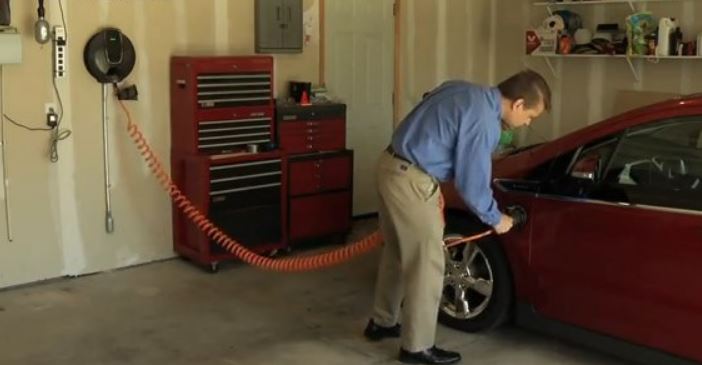 Protect your new investment - Don't Void Your Warranty!
Always use a trained, certified, licensed electric car technician when installing a car charging station in your home. Some electric vehicle manufacturers and charging station manufacturers will void the warranty if their equipment is not installed by a licensed professional.
Residential Electric Vehicle Charging Stations are Available in Two Levels –
"Level 1" and "Level 2".
*There is a Level 3 Charging Station, but that is for use only in commercial applications due to the high voltage that's required to operate the level 3 charging station.
Here are the Three Residential Electric Car Charging Station Levels:
Voltage
(VAC)
Current
(Ampe)
Power
(kW)
Phase
Standard Outlet
Level 1
Residential Use
120
12
1.44
Single
120v 20 amp dedicated grounded outlet
Level 2
Residential Use
220
20 - 30
3.8 - 5.8
Single
220V 20-30 amp dedicated grounded circuit
Level 2 Residential Rapid Charge
220
40 - 80
5.8 - 15.4
Single
220V 40-80 amp dedicated grounded circuit
Level 1 (120 Volt AC) Does not require a charging station!
Uses the on-board charge station that comes with the car. For Level 1 charging, you just have to plug it into a dedicated 120-volt, single phase separate circuit 20-Amp three prong grounded outlet - and the circuit should be installed by a qualified licensed electrician. Although it depends greatly on the vehicle you are charging, it typically takes between 8 to 14 hours to fully charge a vehicle. The charging current is about the same as a standard blow dryer, so it won't put a burden on your existing electrical service. Obviously, the biggest disadvantage is the length of time it takes to recharge a vehicle. You will need to install a grounded 120 –Volt 20 Amp separate circuit to power the level 1 car charging station.
Level 2 (220 Volt AC)
All pictures on this page are typical Level 2 car charging stations that can be used in your home. The typical Level 2 increases the charge power and decreases the typical full charge time of Level 1, thus the main advantage for a typical Level 2 is a quicker charge time, approximately 8 to 10 hours for a full charge.
Level 2 Rapid Charge (220 Volt AC)
Level 2 Rapid Charge is quickly becoming the most popular system used by home owners as it offers a much faster charge time – in most cases half the time of the typical Level 2, approximately 2.5 to 6 hours for a full charge. The Rapid Charge electric car charging station is wired specifically to your electric car manufacturer's exact specifications, resulting in the fastest charge possible.
Specializing in Residential electric car charging stations
Call Today For a Free Quote over the Phone
860-667-1819
Residential Level 1 & Level 2 Installation Process
Typical Installation Takes About 3-4 Hours & Uses Typical Household Electric Current.

As part of your home's electrical infrastructure, any charging system requires up-front planning for a safe and reliable installation.
Step 1 - Call Connecticut Electric Car at 860-667-1819 to Discuss Your Job
CT Electric Car will talk with you on the phone, or meet with you in person. At that point we will discuss where you would like your new charging station mounted. We will address any questions, concerns, or special requirements you might have about your electric car charging station.
Step 2 - Quotation
In most cases, we can give you a ballpark price right over the phone.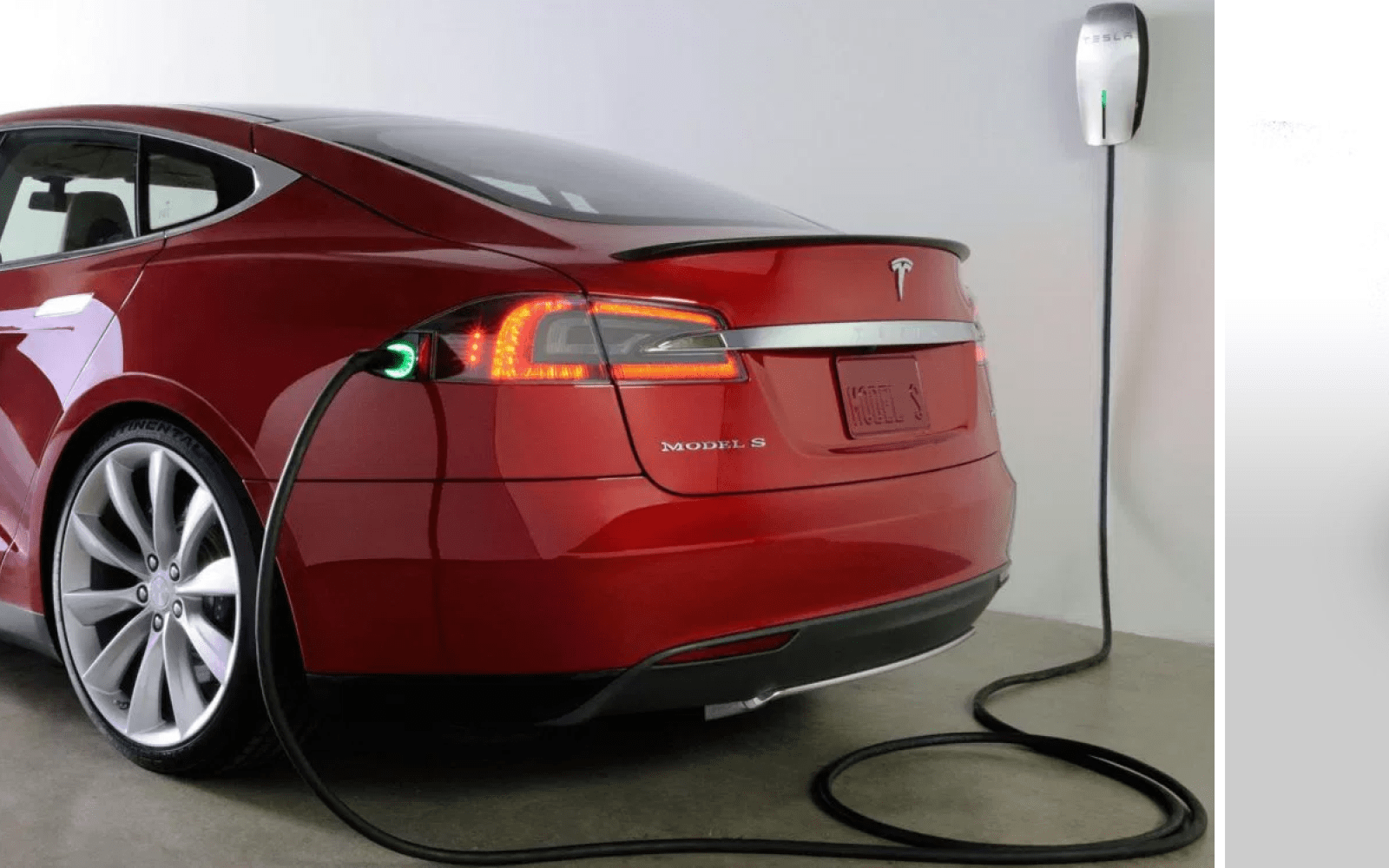 Step 3 - Permit
CT Electric Car acquires an electrical permit on customer's behalf prior to installation. All work is then inspected by the town electrical inspector on completion of project.
Step 4 - Professional Custom Installation
CT Electric Car performs a custom installation to suit customer needs and requests. The installation will be performed according to your electric car specifications and requirements. Each electric car model has different requirements.
Step 5 - Orientation & Testing
CT Electric Car conducts an orientation and performs testing on your new electric car charging station to ensure it's putting out the proper voltage according to the EV factory specifications of your electric car. A professional electric car technician will review with you the safe and reccomended operation of your new charging station.
Step 6 - Inspection
Connecticut Electric Car initiates the electrical inspection request with local town inspector. The homeowner will set up a date and time that the inspector can visit the residence to look over our installation. All of the inspection fees and permit fees are included in the price of the job. We offer ongoing technical support and service for your new charging station.
---
Licensed & Experienced
Pictured above is CT Electric Car Owner Ed Ingalls featured on the cover of Connecticut Green Guide Magazine
Our electricians in our Electric Car division are licensed by the State of Connecticut and are qualified to safely install your new electric car charging station according to your manufacturer's specifications. Our staff of electricians is licensed by the state of Connecticut Consumer Protection. Connecticut Electric Car has the experience and know how to install and wire the electric car charging station that's right for both you and your electric car.
CT Electric Car has the latest testing equipment and voltage meters to ensure that your new charging station is putting out the correct voltage for your electric car specifications. Our knowledgeable staff is here to assist you from start to finish ensuring that your electric car charging station is installed safely and operating correctly.

Safety first. Caution should be exercised when considering the installation of an electric car charging station. Don't void your warranty. Protect your investment. Always use a licensed professional.
Feel free to call today if you have any questions. We're here to help.
Ed Ingalls
President, Connecticut Electric Car